• STUDENT SUMMER YOGA PASS
- School is almost out and summer is on the horizon! This summer we have created a "Student Summer Yoga Pass" for all high school and college students to take advantage of on their summer breaks. The pass is valid from May 15th-August 15th, but can be purchased later than the start date (end date will still be 8/15).
Better yet? When you purchase this pass, you will receive 25% off a Jade Yoga Mat when purchased in the same transaction!To purchase the Student Summer Yoga Pass, please visit the studio or call 330.896.0705!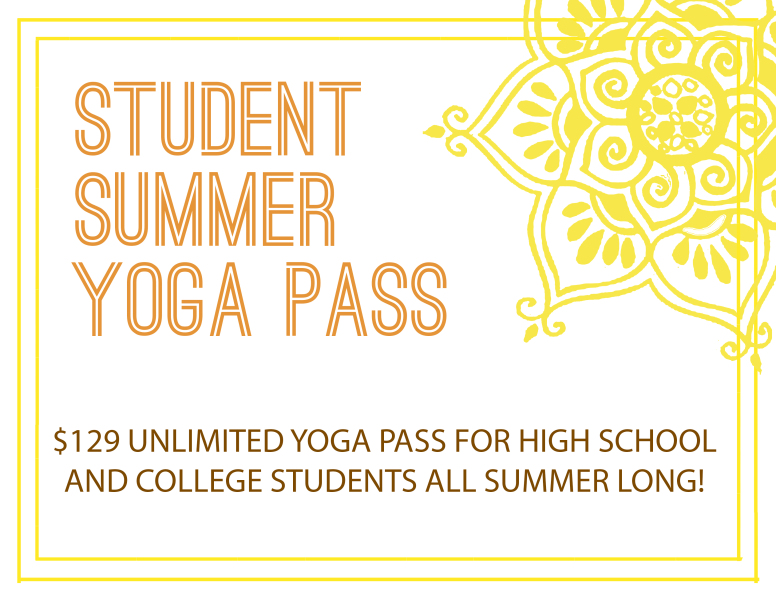 • REFER A FRIEND SPECIAL
- Bring in a friend receive $5.00 Release Yoga credit to be used on your next class pass, a boutique item or a massage. Referrals are unlimited, but each person must be brand new to the studio.
• THREE 60 MINUTE RELAXATION MASSAGES OR REIKI FOR $150
- 3 Massages for only $150! Only vaid for 60 minute Relaxation Massages or Reiki. Your service series will be good for 12 months from the date of purchase and non-transferable between clients.